This marks the third time I have typed the text to go in this post, let's hope that the third time is a charm and that it saves properly and loads properly.
The 2nd week of the year has been filled with family fun of all kinds, the days have been unseasonably warm. Â For the first time since the kids were born we can all ride together, now Bryce and I no longer have to watch everyone ride off into the sunrise or sunset, he is now old enough to go by himself! Â  I am so thankful that we were blessed to be caretakers of God's animals so we can share this with our sons! Â  Eleck rides a horse named Cinco and Bryce rides Hummer. Â  They both love their horses and talk about riding constantly now!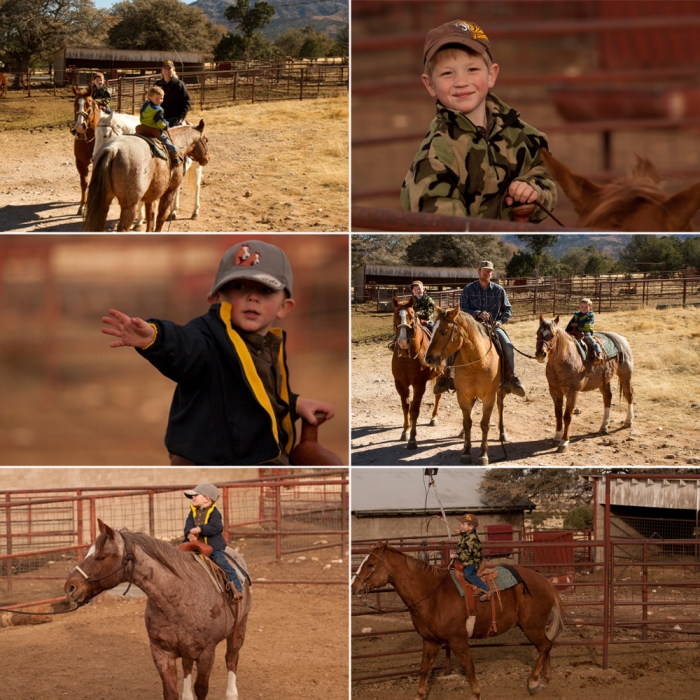 Feeding around the ranch gives me a lot of photo opportunities. Â  On this day it was all about the tumble weeds which are taking over the ranch…see below: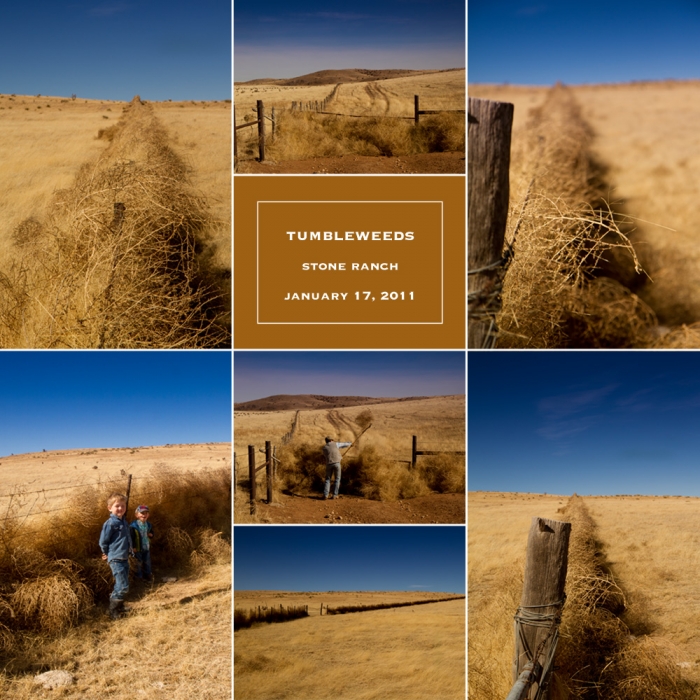 As we were feeding on Saturday the transmission went out in the ranch truck so as we waited for Poppy to come rescue us we had some fun playing tag, Â  this is what life is really all about!

This week has helped me realize that I have so much in my life to be joyful for but that real joy in life does come from my savior. Â  My wonderful savior, Jesus, as hard as this is for me to fathom, Your Word says that as Your Father has loved You, so You love me! Â  You love me so much that You want me to remain in Your love. Â If I obey Your commands, I will remain in Your love, just as You have obeyed Your Father's commands and remain in His love. Â You told me this so that Your joy may be in me and that my joy may be complete. Â (John 15:9-11)
How thankful I am for my savior! Â I pray that you to may find complete joy in the Lord.
Until next week…